Please meet our clinical team at BodyFit Physiotherapy Howick!
About Matin Vahidi – Physiotherapist
Matin was a natural for physiotherapy because of his keen interest in human anatomy and his passion to help others from a young age. After earning his degree from the University of Otago, he began working in private practise.
Matin is a generalist physio, who takes a holistic approach to help his patients recover from their injuries.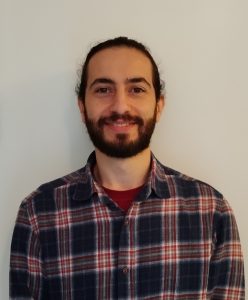 In addition to his work as a general physiotherapist, Matin has assisted patients with sports injuries in achieving their goals. He firmly believes that for the majority of injuries, recovery should lead to an uncompromised return to optimal performance. He has also managed acute and recurring occupational injuries on-site in close collaboration with labour-intensive industries, and he has taken part in pre- and post-operative rehabilitation for different conditions.
Matin recently moved up to Auckland from Ashburton where he worked in a physiotherapy private practice.
He also likes to read and spend time on the tramping trails when he's not working.
About Alex – Physiotherapist
Alex has extensive experience working with top level sports teams being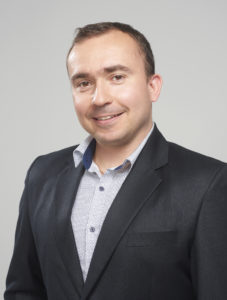 involved in sports rehab, musculoskeletal assessment and injury management. He holds a Physiotherapy degree and a postgraduate diploma in Sports Medicine from the University of Otago.
Alex graduated from the Auckland University of Technology in 2004 (Bachelor of Health Science – Physiotherapy). He has since worked in private practice with emphasis on sports and spinal injuries. Over the years he has treated a wide range of conditions from occupational injuries to post-operative rehabilitation and more.
Alex has a very goal-focused approach that allows a more effective physiotherapy management of various health problems and where patients are actively involved in their own rehabilitation process.
In 2009 Alex obtained a Postgraduate Diploma in Sports Medicine from the University of Otago. This has helped him to further enhance his competence in the physiotherapy field and be able to address the the challenges related more efficiently.
Over the last 10 years he has worked with top level rugby and soccer teams including Waitakere United FC, Otahuhu RFC and Auckland Football Federation and travelled as a team physiotherapist as part of the Oceania Football Confederation football competition. This has greatly enhanced his knowledge in the field of sports rehab and acute as well as chronic injury management.
Alex has a great passion for physiotherapy and hopes for an opportunity to utilise his skills to aid your recovery.