A Personal Private Invitation from BodyFit Physiotherapy & Start Afresh Personal Training to our valued clients who are over 40 and who are VERY SERIOUS about improving their health in 2018, getting stronger and living a longer, healthier and more functional life
"How Would You Like to Reduce Your Biological Age by 3 Years in 3 Months... and This is ONLY the Beginning?"

Would You Rather Feel Your Aches?
Did you know that a staggering 66% of the New Zealand population are overweight or obese and only 51% participate in the right amount of regular exercise? (source: https://www.health.govt.nz)
So What? You might ask. It means, for example, that for someone who is 10kg overweight it's like constantly carrying around a 10kg backpack, putting extra strain on their joints and heart.
Here is another disturbing piece of statistic. According to Statistics NZ, 2013 49% adults over 65 are physically disabled in this country compared to only 7% under the age of 45. That's a 7-fold increase!!!
Let me rephrase this: your chances of becoming physically disabled increase 7 times by moving from one age-range to another.
So the question is - are you going to simply sit and wait for the time to take it's devastating toll or are you going to do something about it?
But can you do something about it?

According to a study performed on a group of one hundred 72 to 98-year olds in Boston, USA you absolutely can. These elderly people were able to increase their muscle strength by 113% over a 10-week course of strengthening programme (see the study summary here).
Yes, that's right. They managed to more than double their muscle strength. So if 72 to 98 year olds can do this, imagine what you can.
See below some case studies of our current members who have been able to achieve amazing results too.
Do you know what your true biological age is?



Everyone celebrates their birthday and is very aware of their calendar age, but few of us are aware of our biological age. This is the 'age' our body has degraded to because of poor eating and drinking habits, too much sitting at the desk at work, or in front of the TV. We might be 45 years according to the calendar, but our physical body tells us we're closer to 50.
And this is the hard truth - we had clients whose biological age tested 10 years over their calendar age.
Wouldn't you rather be as fit and active as someone your calendar age should be or perhaps even younger...??
Here at BodyFit Physio we see the results of people who haven't recognised their body is older than it should be. That guy at the barbie? He comes in and sees us because he needs to be able to earn a living and put food on the table for his family.
While it keeps us busy, our BodyFit Physiotherapists don't enjoy seeing clients, time after time, for injuries that are preventable, injuries that would not have happened if the person returned their body to their calendar age – by leading a healthier and more active life.
Even though you cannot reverse your calendar age, you can effectively reduce your biological age, feel great and live a longer, more fulfilling life… and yes, you can do it too



So, to make this easy for you, BodyFit in collaboration with Start Afresh Perosnal Training now offers an all-in-one programme that involves:
Healing your aches and pains.
Gaining more energy to feel on top of your game again.
Discovering how old your body really is.

Providing you with nutritional information, guidance and programmes so you can get healthier, stronger, fitter and lose excess weight.
Providing you with fitness programmes to ensure your muscles are ready for that game at the family barbie.
Some of our current clients also reported that their sleep patterns also improved during the course of the programme.
Slashing your chances of getting incapacitated and having to rely on strangers for the most basic day-to-day things.
Helping to prevent some chronic age-related health problems.
Having more confidence in tomorrow.
Get continuous access and input from 2 healthcare aspects: personal training and nutrition coaching with an experienced physiotherapist overseeing the programme.
And reduce your biological age so you can enjoy a longer, healthier, more functional life.
We also help you monitor your improvement in your body age so, as well as feeling the results in your life and the activities you can now participate in, you can actually watch yourself shedding the years!
Sounds like magic? Not so. We have come up with a programme that involves input from 3 areas of healthcare: physiotherapy, fitness and exercise and nutrition. Because we will try to address your health from these angles, you will not need to wait long before seeing real results.
To our knowledge, no programme of this nature currently exists in New Zealand.
We guarantee you will be

at least

3 years biologically younger by the end of the programme

Still not convinced?
We guarantee that you will get results in our "Growing Younger" programme. The programme will reduce your biological age by at least 2 years in the first 3 months, according to our testing methods. If you closely follow our advice and after 3 months your biological age hasn't reduced by at least 2 years, we will give you a full refund.. So there is absolutely no risk for you at all.
In general terms that means that you can extend your lifespan by at least 2 years just by participating. What would an extra 2 years do for you? Do you want to watch your grand… or great-grand-children grow? Be able to keep up and play with them?
Wouldn't you want to have more certainty in your health and what tomorrow holds?
But even if I'm half-right. If you're busy and don't get to implement all the healthy changes we advise. If you only manage to shed 1 year in 3 months. That's 365 days younger. Isn't that worth something?
This programme is NOT for everyone



We designed this programme to get serious results for people who are serious about their health. If you don't consider health as your main priority - this programme may not be right for you.
This programme is not hard and doesn't require a huge amount of effort. None of the things involved will be physically strenuous for you. However, it will require that you make moderate changes to your diet, spend a several hours per week participating in mild-to-moderate exercises and change a few habits.
So this will require at least some commitment on your behalf.
We want motivated people in the programme because we want to help you achieve amazing results. We want to help you because your success is our success.
This is why we are offering you, our valued client, this opportunity to participate in this programme. We know that you have what it takes to be healthier, stronger, happier and wake up every morning feeling more energetic.
Lite

Silver

Gold

Physiotherapist

Initial Discover Your Inner Youth Assessment only

Initial Assessment, Muscle Balance Assessment and review every 6 months (first review after 3 months)

Initial Assessment, Muscle Balance Assessment and review every 3 months

Personal Trainer

Online only

1. Initial Assessment and Exercise Programme given

2. Follow-up re-assessment and programme review every 6 months

1. Initial Assessment and Exercise Programme given

2. Follow-up re-assessment and programme review every 6 weeks

Precision Nutrition System

General guidance and nutrition training only given through fortnightly webinars


Initial Assessment and follow-up every 6 weeks

Initial Assessment and follow-up every 6 weeks

Registered Dietitian

Nil

Initial Dietitian Consultation is included for you if you have any medical conditions that require this

Initial Dietitian Consultation is included for you if you have any medical conditions that require this

Weekly emails from the Personal Trainer and Nutrion Coach to make sure you're getting results

Nil

Unlimited email access to the physiotherapist and personal trainer

Customised personal training phone App

FREE use of the phone App & General Exercise Programme only

5-day per week Phone Access to physiotherapist and personal trainer

Access to our Exclusive Growing Younger Facebook Group

VIP Discounts

Nil

Nil


20% off all physiotherapy treatment (for 6 months from the date of joining) at BodyFit Physiotherapy - any injuries you may get will be dealt with properly and effectively

15% off any extra personal training if you want a much more hands-on approach

15% off massage therapy at BodyFit

VIP Priority booking with physio at BodyFit - guarantee we will see you within 12 working hours

Nil
Nil


FREE 2 weeks membership at New York Fitness Centre Howick

Nil

Your own set of exercise bands ($50.99 value - RRP at Rebel Sport) and Swiss/Exercise Ball when you're fit enough to use it ($46.74 value - RRP at Rebel Sport)

Available to purchase

Available to purchase

FREE

Your own Relaxation/Deep Sleep 4-CD Set

Monthly Educational Health Webinars

Two 30-minute therapeutic massage sessions at BodyFit Physiotherapy ($90 value)

Video Course: "From Fatigued and Sluggish to Energised and Focused"

Investment in NZD

297

997

1297
All you have to do now is decide which option best suits your needs. Remember you are investing in your own health and the opportunity to live a longer, more fulfilling, happy and independent life.
Can you afford

a cup of coffee and a muffin a day

to live a longer, happier, healthier life?

If for example you choose the Silver option $997 is less than $77 per week which is $10.96 per day. That's a cup of coffee and a muffin. Isn't your health and wellbeing worth a cup of coffee and a muffin per day so you can get the most out of life?
Isn't that a rhetorical question?
On another note you could expect to pay anywhere upward of $60-120 just for one-hour personal training session (and most people need to train about 4 times per week).
What we offer is way more value for a significantly lower price. And on top of that we guarantee that you get results (see our guarantee below).

So no "maybe's"... As long as you follow our advice you will get results... we make it our responsibility to ensure that.
The system we use is proven and it has worked for others so why wouldn't it work for you?
So What Do I Get For My Investment? Or Why Should I Join?



The Growing Younger Programme offers you many very unique and most likely unmatched features to transform your health and life forever:
Hybrid Personal Training. If you're like any other hardworking person these days you have a very busy daily schedule with lots of expectations and responsibilities resting on your shoulders.
The Growing Younger programme offers ultimate flexibility in your workouts. Not only you are not tied up to a gym or any other physical location you also get to chose when you exercise.
We provide you with the tools and equipment to work out when you like and where you like. And you don't necessarily need a gym membership.
On top of that you get top-grade fitness coaching as the personal trainer stays in touch with you at least on a weekly basis.
And no, you don't get a personal trainer standing over your shoulder eye-balling you each time you do a new set of your exercise programme. But with our Phone App (more on that later) and the support we provide you, you get all the benefits of someone holding your hand every time you work out… and without the awkwardness of someone standing over "keeping an eye" on you.
Think of it this way. You need to work out around 4 times per week. If you were to hire a personal trainer to train you each time (personal trainer charge anywhere between $60-120 per session). Let's take the minimum rate of $60/session. 4 sessions per week… that would set you back $240 per week. This is on top of your weekly gym membership fee which you don't need with the Growing Younger Programme.
The Growing Younger investment (if you break it up into weekly amounts works out to be about $76.70 per week (that's a saving of over $160 per week). $76.70 per week is less than $11 per day. That's roughly a price of a coffee and a muffin. Isn't your health worth a cup of coffee and a muffin which is bad for you anyway?
And you get a very similar level of support and guidance as having a personal training with you every time you work out.
You get work out videos on your Phone App as well as the ability to contact the personal trainer any time if you feel stuck or need help.
We also provide a level of accountability unmatched by most personal trainers we know of. We make sure you get results by closely monitoring your progress and adjusting things as you go along. And if you fall behind we will give you a gentle nudge to get you back on track. Essentially as long as you follow our advice you cannot fail. That's also why we offer you our guarantee.
You will lose at least 3 years off your biological clock during the 3-month course of the programme according to our measuring method or we refund the whole cost of the programme. This is provided you follow all the advice we give you during the course of the programme.
Now this is something worth mentioning here. Some of our clients managed to reduce their age by more than 3 years in 3 months. However, we can GUARANTEE that you will lose AT LEAST 3 YEARS.
Collaboration between a physiotherapist and a personal trainer/nutrition coach.
We see it all the time. Disjointed care. You may have a health problem that needs to be addressed by a physiotherapist, doctor, personal trainer and nutritionist. You may see some or all of these health professionals.
Unfortunately, most of the time they don't "talk" to each other to better coordinate your care. Essentially all health professionals working with you should be working to help you achieve the same goal. However, this becomes very difficult or almost impossible when each professional doesn't know what the other one is doing.
Would you want to be on a plane where the pilots, engineer and dispatcher on the ground would not talk to each other. It's a recipe for disaster!
As far as we are aware the Growing Younger Programme is the only health anti-aging programme of it's kind in New Zealand that combines a closely coordinated approach from physiotherapist, perosnal trainer and nutritional coaching where the planning and brainstorming happens with a high degree of coordination, deliberation and discussion. We are also willing to liaise with your GP and keep them in the loop of your progress if such need arises.
With the Smart Phone App we provide you when you join the programme you get 24/7 interaction with the personal trainer in-between physical one-on-one review sessions.
You get as much support as you need to get results fast. The App helps to track your workouts so we can monitor your progress. As we mentioned above you get easy to understand video demonstrations of all the exercises in your programme. Here is a comment from some of some of our clients who used the App:
"I find the app really easy to use, it stores all of my progress, plans and gives me a direct line of contact with Gav, which allows me to get advice whenever I need it. The app really is brilliant". Sam
Excellent app to keep you motivated, which tracks your progress – where you can monitor your workouts and progress of getting fitter. Provides demo videos of your workout, for a quick and easy reference". Penny
"I like your app because u can contact u anytime through it. I like to see my new personal bests. Its great to compare my cardio against previous records. Great record of how often and how hard (or not) or not i am working". Nicola
With effective and professional nutrition coaching you get easy-to-follow nutritional guidance to help you lose excess weight, gain muscle, have more energy and get healthier. And remember your nutrition programme is custom-made to fit your personal goals and requirements.
And here is another feature that makes the Growing Younger different to most other health programmes out there. We combine personal training and exercise with nutrition coaching.
You see, we often see people deciding to get fit and healthy. They join a gym and start working out. But their eating habits are still all over the place. So they get hungrier from the extra exercise they do but because their eating habits are still poor they eat more of the wrong thing and gain weight. They often get frustrated and give up.
On the other hand, some people see a nutritionist and improve their eating patterns but without the right type of physical exercise it's not easy to achieve your full health potential. So quite often these people fail too. We combine the 2 together to give you a proven, tested and efficient system that works to bring you the results you desire. We believe that this has been one of the main factors behind some of the success stories in our Growing Younger Programme.
In addition, we are not currently aware of any other health programmes in New Zealand that combine the nutritional and exercise aspects together to give you an ultimate health transformational solution.
A 100% Risk-Free Money Back Guarantee



We guarantee that you will become at least 3 years younger within the first 3 months of the programme as long as you adhere to our advice or we will give you a full refund(*).
(*) Reduction of your biological age by 2 years is based on testing conducted at the start and end of the 3 month period and is guaranteed for those who are serious about their health and stick to the recommended programme over the 3 month period.
This is how confident we are that you will benefit from the programme.
Sign Up for the Programme Here



To sign up for the programme, select your membership level in the drop-down box below and click on the "subscribe" button and follow the prompts. Or email us at [email protected] with "Growing Younger" in the subject line. Alternatively you can call us on 09-5328942.
Don't take our word for it. Hear from our current clients what kind of

RESULTS

they are getting... Penny lost 39 kg (at the time of writing this) and reduced her biological age by 8 years over a period of 15 months in the programme

P.S. The video below was taken after Penny's 8th month in the programme. That's why she talks about 27.5kgs lost.
If you're still not sure whether the "Growing Younger" Programme is right for you we welcome you to have a complimentary 45-minute Discovery session with Alex where you can discuss your situation face-to-face and get to find out your Biological Age for FREE. Email us with "Discovery Your Inner Youth" in the subject line. You can also call us to book your FREE Discovery session.
This Could Be Your

Gift

of Extended Life to a Loved One

Do you have a family, partner or friend who could benefit from this programme? This could serve as an amazing gift. What better sign of caring is there than giving them a gift of a longer, happier and healthier life. Click here to get one of our friendly staff to call you within 4 working hours with more information about making "Growing Younger" your gift to someone or call us on 09-5328942. We have an option to pre-pay for 12 weeks or 24 weeks.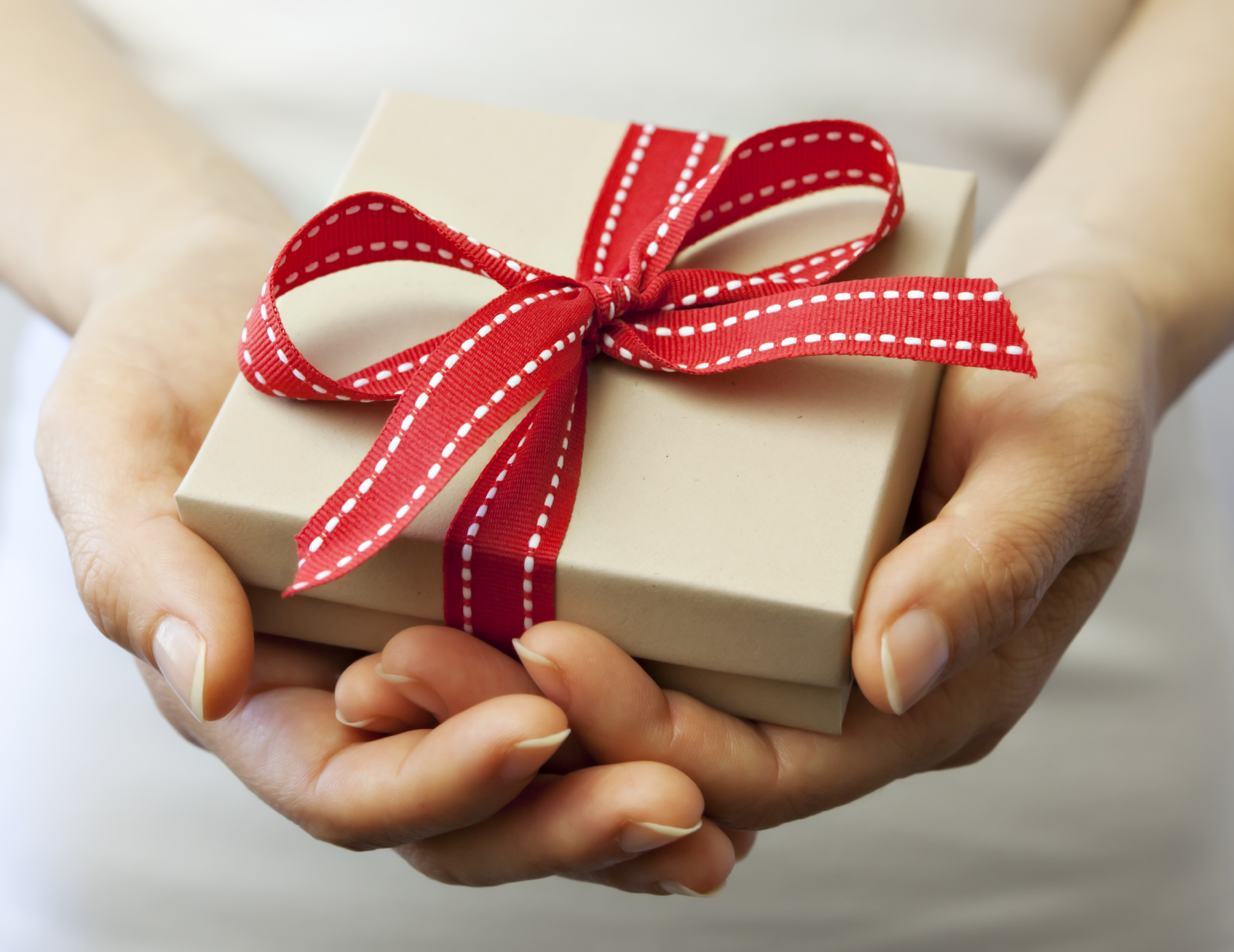 We are excited and looking forward to making a massive and positive change to your life and health.
Sincerely yours,
Alex Blazhevskyiy and Gavyn Berntsen BodyFit and Start Afresh team